Featured Voices: Sohel Parvez Haque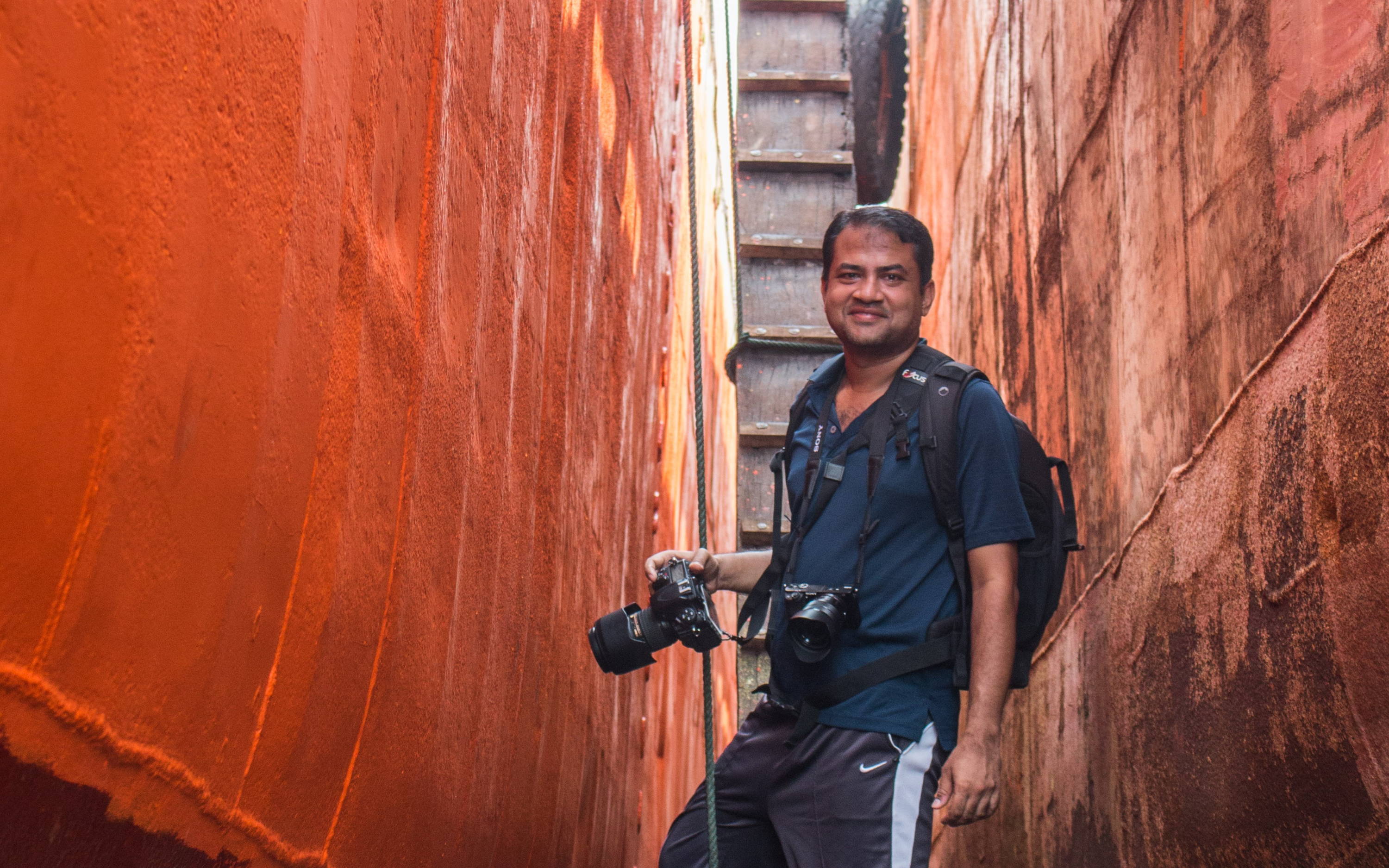 As part of continued efforts to share your mobile voice, we are introducing Featured Voices to help customers share their stories. To learn more about this initiative or apply to be featured, click here.
This month's Featured Voice is Sohel Parvez Haque, an award-winning photographer and the winner of Movo's first ever Photography Contest. Sohel joined us for a quick interview to tell us about his winning photo and about his fascinating photography career.
First of all, congratulations! The photo you entered is beautiful. Can you tell us the story behind it?
The photo was taken in Guilin, China. Guilin is located in central China and is quite impossible to reach from my home country of Bangladesh. Luckily, it was made possible in January, 2018 when I was awarded the gold medal in the exhibition of International Union of Photographers (IUP) in China. They offered me the opportunity to be a judge at their next photo exhibition. I was one of 22 world famous judges on that exhibition. I found another Gold medalist and judge, Pedro Luis Ajuriaguerra Saiz, and we both planned for this amazing Guilin trip. It was two-day trip and we missed the main award ceremony at the IUP event. Still, we were happy to see Guilin and capture these awesome images.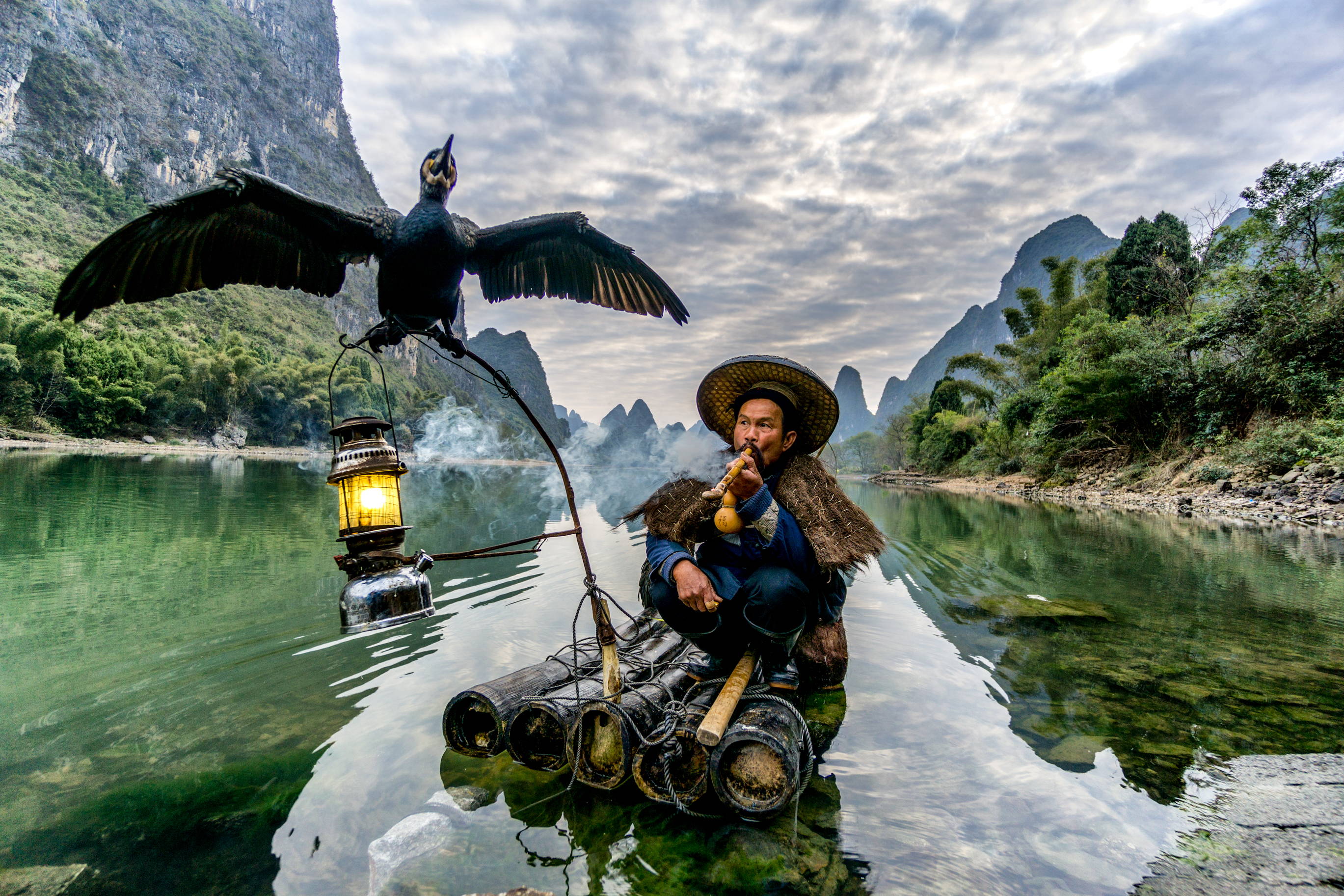 The contest-winning photo, by Sohel Parvez Haque.
Do you have a favorite photo that you've taken?
This awarded photo is my favorite. Another one of my favorites is "Baitul Mukarram National Mosque", taken at the National Mosque of Bangladesh.
How did you get into photography?
I started my photography journey in 2012. After 5 days of official work (Sunday-Thursday), I spend my Fridays with my cute, little daughter, Nafisa Nawar Haque and my wife Kamrunnahar. But Saturdays are only for my photography. I had a small photography team and I am very grateful to them for this photography achievement.
How would you describe your photography style?
I do not believe in clicking only. Photographers should have a good habit of reading and learning and a strong interest in the future roadmap of photography. For this, YouTube and Google are my helpful teachers. I love to capture travel and journalism images and recently started indoor portrait photography.
What kind of camera do you use?
I have multiple cameras and lenses for different purposes. When I am preparing for my photo-walk, I just ask my boys about their readiness:
Sohel: "Hello, boys. Are you ready for my next adventure?"
Nikon D800 + Nikon 105mm Macro Lenses for Portrait & Macro: "Sir, I am ready with my sharp and narrow lens for your service. I will make you happy with sharp, crisp & colorful portrait and macro images"
Sony a6000 + Sony 10-18mm for Landscape: "Oh Nikon D800, you have always been a narrow minded person. Be wide-minded like me. I will give to my Sir as wide images that he cannot see on his own eyes. No element will be missed from my coverage."
Sony a7r III + Sony 24-70mm G Master (Newly Added): "Guys, do not fight! After all, we all have to give great services to our Sir. Do not worry about the coverage. The coverage, which you will miss, I will serve as an all-arounder."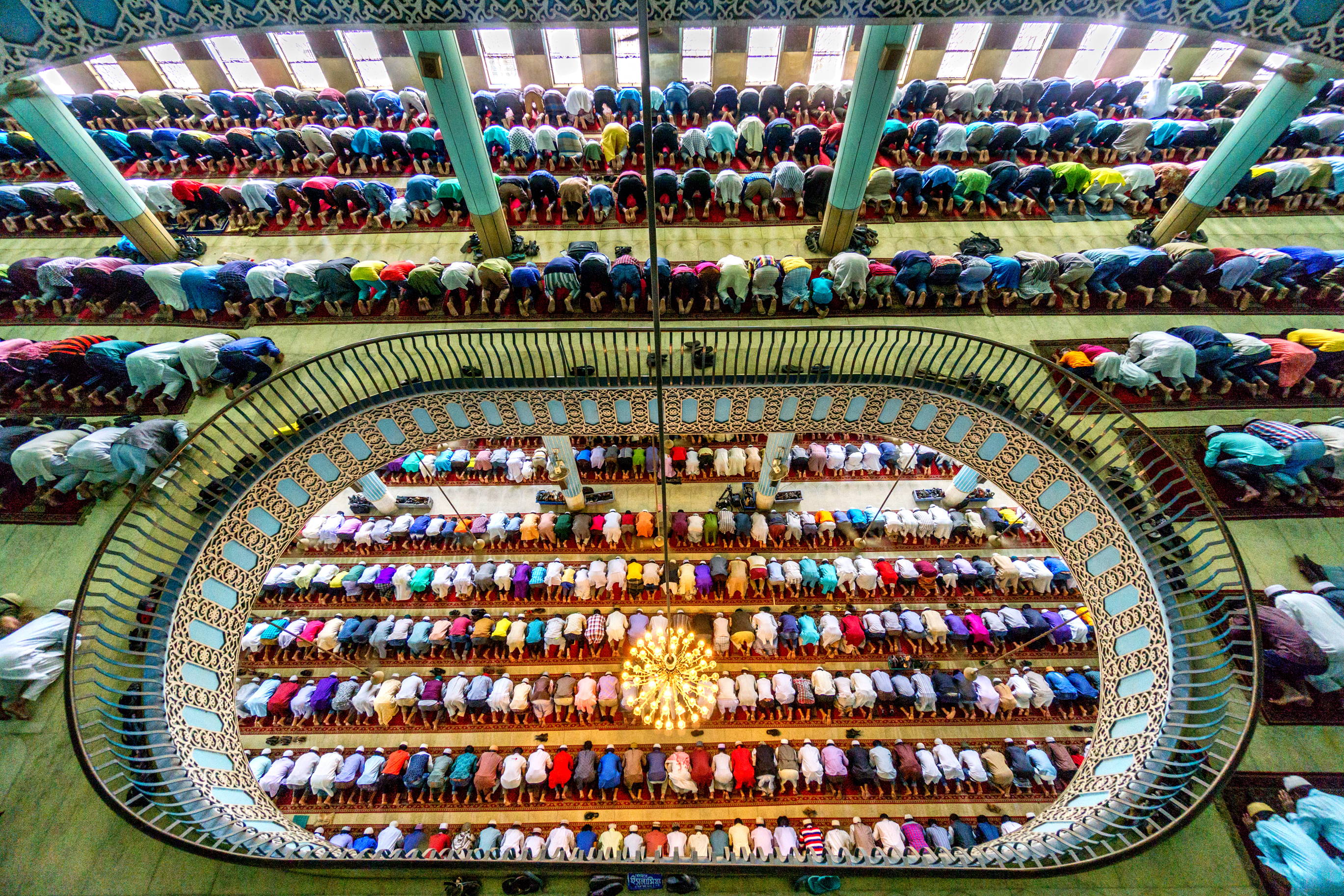 "Baitul Mukarram National Mosque" by Sohel Parvez Haque
What's in your gear bag? Any items that you can't live without?
My main body I currently use is a Sony a7r III and Sony 24-70mm GM lens. I use it 90% of the time. Yes, it is full-frame body and it has incredible dynamic range, amazing low light capabilities, robust build, solid weather sealing and large 42MP sensor. I love using it all the time.
My backup body is a Sony a6000 and Sony 10-18mm lens for lifestyle and landscape, and I have a Nikon D800 and Nikon 105mm macro lens for portrait and macro photography.
You said that "photography is the food of the mind which can enrich anyone's life and help them to avoid frustration and other negative things." Can you tell us a bit how photography has positively impacted your life and the life of people around you?
For me, photography is an oxygen of mind. It helps you to think you differently and uniquely.
When I am tired and bored, it gives me new sunshine to my mind. One should have a passion like a photography or something else which can give them proper light when they are bored or frustrated in life. I think this type of passion will help them to avoid negativity and keep them out of trouble.
What have you done to increase the level of interest in photography in Bangladesh?
Bangladeshi photographers are doing great, and if you look at the most prestigious contests in the world, you will find Bangladeshi photographers at the top of the list.
I have arranged an international photo contest in Bangladesh so that Bangladeshi people can submit images with local currencies and evaluate their images with other foreign photographers' images, judged by international judges.
You can find the contest details here.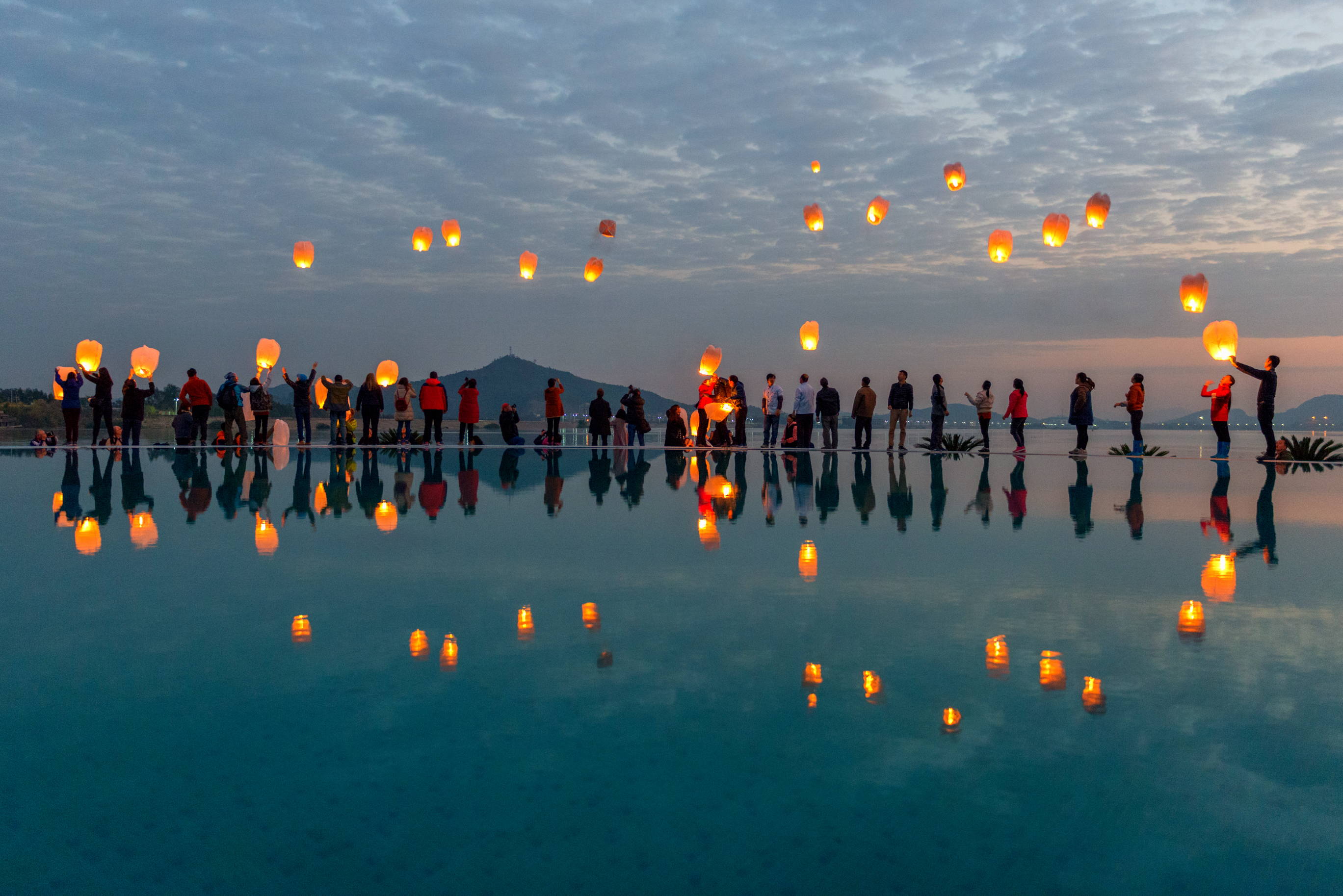 "Lantern Festival" by Sohel Parvez Haque.
How did you find your way onto the PSA committee as well as the IUP? What do you do for both organizations?
For my achievements and experience in photography, Photographic Society of America (PSA) offered me the position of Co-Chair on the Who's Who Committee. I am also their Conference Media Producer for PSA Annual Conference at Washington.
For the same reasons, IUP offered the position of Country Representative of Bangladesh for 5 years.
How does it feel to have won over 300 international photography awards?
I still remember my first medal achievement experience, and that motivates me a lot to achieve other awards. I now have over 300 International Photography Awards.
In addition, I have judged several exhibitions in China, India and most recently was invited to Sri Lanka to judge a contest as well.
In September, I will be going to Beijing to represent Beijing through photography, fully sponsored by Beijing Authority.
In December, I will be going to Omo Valley, Ethiopia to capture six tribes' lifestyles with some American and Australian photographer friends.
In 2020, I will have even more surprises for the photography world, and am preparing myself for that.
What advice would you give to any new photographers?
There is a saying about learning photography that is "Click, Click and Click." However, I will say "Read, Learn and Click".
I believe in smart work. My advice for the new photographers would be to compare your images with your last day's captures, and measure the improvement.