Featured Voices: Brendan Grant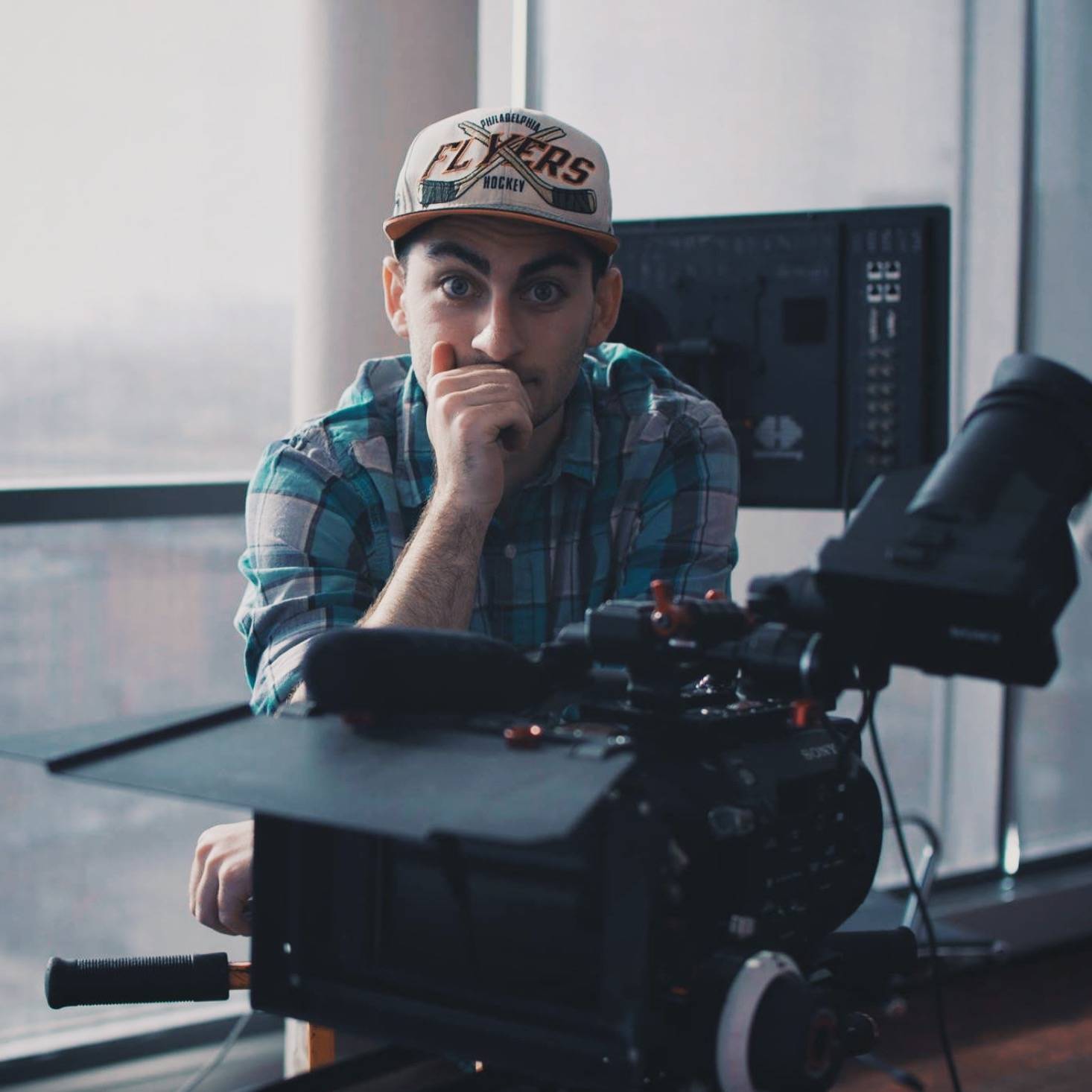 As part of continued efforts to share your mobile voice, we are introducing Featured Voices to help customers share their stories. To learn more about this initiative or apply to be featured, click here.
This month's Featured Voice is Brendan Grant, a documentary filmmaker who has worked for Netflix, Amazon, The Discovery Channel and NBC. Brendan took time out of his busy schedule and joined us for a quick interview to tell us about his incredible journey as a cinematographer.
How long have you been making films? What originally inspired you to get into the industry?
My story is similar to many in the business who discovered filmmaking at a young age. I've been making films since I was in 5th grade. It was a hobby that I shared with a few friends at the time. I used my dad's home-video camera, a Canon mini-dv camcorder. I used to try to find any excuse to turn school projects and essays into video projects because I enjoyed them so much more and realized it was really easy to impress my teachers. They all thought I was going above and beyond when it was actually very easy for me. I started taking it more seriously in high school with short films and that was when I realized I wanted to turn it into a career.
What do you love about filmmaking and being a DP?
I love the process of making something that didn't exist before. Creating something from nothing is such a magical experience. Whether it's painting, poetry, woodworking, or shooting movies, if I wasn't making things I think I'd go crazy. I think I was drawn to filmmaking the most from all the impressions movies had on me when I was a kid. From Star Wars to Indiana Jones, the world building and storytelling of films like those made my imagination run wild and I love how wholesome that is. I always wanted to be a part of that process. Lucas and Spielberg were my biggest inspirations.
As a DP who primarily works on documentaries, what draws you to create more nonfiction narratives versus narrative films, commercials, or music videos?
My favorite parts about nonfiction filmmaking are that I get to travel, meet new people, learn new things, and tell a huge variety of stories. No two days are ever the same and it's always an adventure. Due to the nature of the genre, documentary sets are more spontaneous and impromptu. You never know what you're going to get which makes it exciting. There's also something special about telling a real-life story and giving people a voice. Other types of productions are great for their own reasons, though, which is why I love doing it all!
Are there any films or filmmakers that have inspired you or influenced your work over the years? What about them inspired you?
Roger Deakins, ASC has always been at the top of my list. He started as a documentary filmmaker like me and he's lauded as one of the greatest DP's of all time. I really like his practical approach to lighting and he always puts story first. I think many young DP's sometimes get caught up with trying to make "pretty" pictures instead of focusing on the story in a narrative film. Deakin's has said in interviews that the greatest compliment to his cinematography would be if no one noticed it at all. There's a humility to his work that I think we can all learn from.
Ideally, you said you like to keep your film crews small and efficient. What does an ideal day on set look like to you? Why do you prefer a smaller crew?
I don't necessarily prefer a smaller crew, but I try to keep things as small as possible for the budget and scope of every project I have. Sometimes that means my crew is only 3-4 people, and sometimes that means my crew is 15-20 people. It depends on the project, but I definitely lean toward the conservative end of the spectrum in that regard. I'd rather keep things small and have multiple people swinging between roles than have a huge crew with people standing around with nothing to do, or wasting time doing unnecessary things that aren't essential to the story. Being a good DP isn't just about knowing how to lens and light a scene, it's about knowing how to manage resources. So I'm always hyper aware of things like how big my crew is, how much gear I'm renting, and how efficient our workflow needs to be in various situations. At the end of the day, it doesn't matter how good the shots are, if you went over schedule or over budget trying to get them, you've failed the production. An ideal day on set for me is one where everyone on the crew is busy, but not overworked or stressed. I also like to involve as many people as possible in the creative process. I'm a very hands-on DP, but I also try my best not to micro manage either so working with people who I trust both creatively and technically is very important to me.
Brendan Grant's 2019 Cinematography Reel
You're the owner and operator of a RED Dragon cinema camera package. Why is this your camera of choice? What do you love about the RED Dragon?
The RED Scarlet-W is nearly the perfect camera in my eyes. The only thing it's lacking is low-light performance, a problem which the new RED Gemini solves with its dual native ISO. If I could afford the Gemini, I'd upgrade immediately. Otherwise, the Scarlet-W is a stellar camera. The ability to have RAW 5k images and high frame rates allows me to get any shot I could ever dream of. And I love the r3d post workflow. It's made me really lazy because I can fix exposure and color temperature mistakes after the fact which is incredible. The video compression is extremely efficient making the file sizes surprisingly small and robust for the amount of color and resolution information you retain.
What are your favorite lenses to shoot with? Why?
My go-to lenses for lower budget shoots are the Canon-L series line. They're great because they have enough sharpness to resolve 5k resolution. They also have nice color, contrast, and distortion so they're very versatile. I've also been considering buying some Sigma Art series lenses because I've heard great things. When it comes to cinema lenses, I'm a huge Cooke fan. I just shot a commercial on the S4's and I have a music video shoot at the end of the month with Speed Panchros. The warmness and dimensionality of the Cooke look is so organic and beautiful. But depending on the project and the look I'm going for sometimes I op for a different lens. In the past I've also shot a lot on Zeiss Distagons and CP.2's.
What gear can't you live without?
I use my Devin Graham Signature Series Glidecam all the time with my RED on smaller budget shoots. It's just as smooth as any gimbal, but it's small, portable, fast to set up, relatively cheap, and I don't have to worry about charging batteries or updating firmware. It's super efficient without sacrificing quality, meaning I can work faster and smarter, not harder.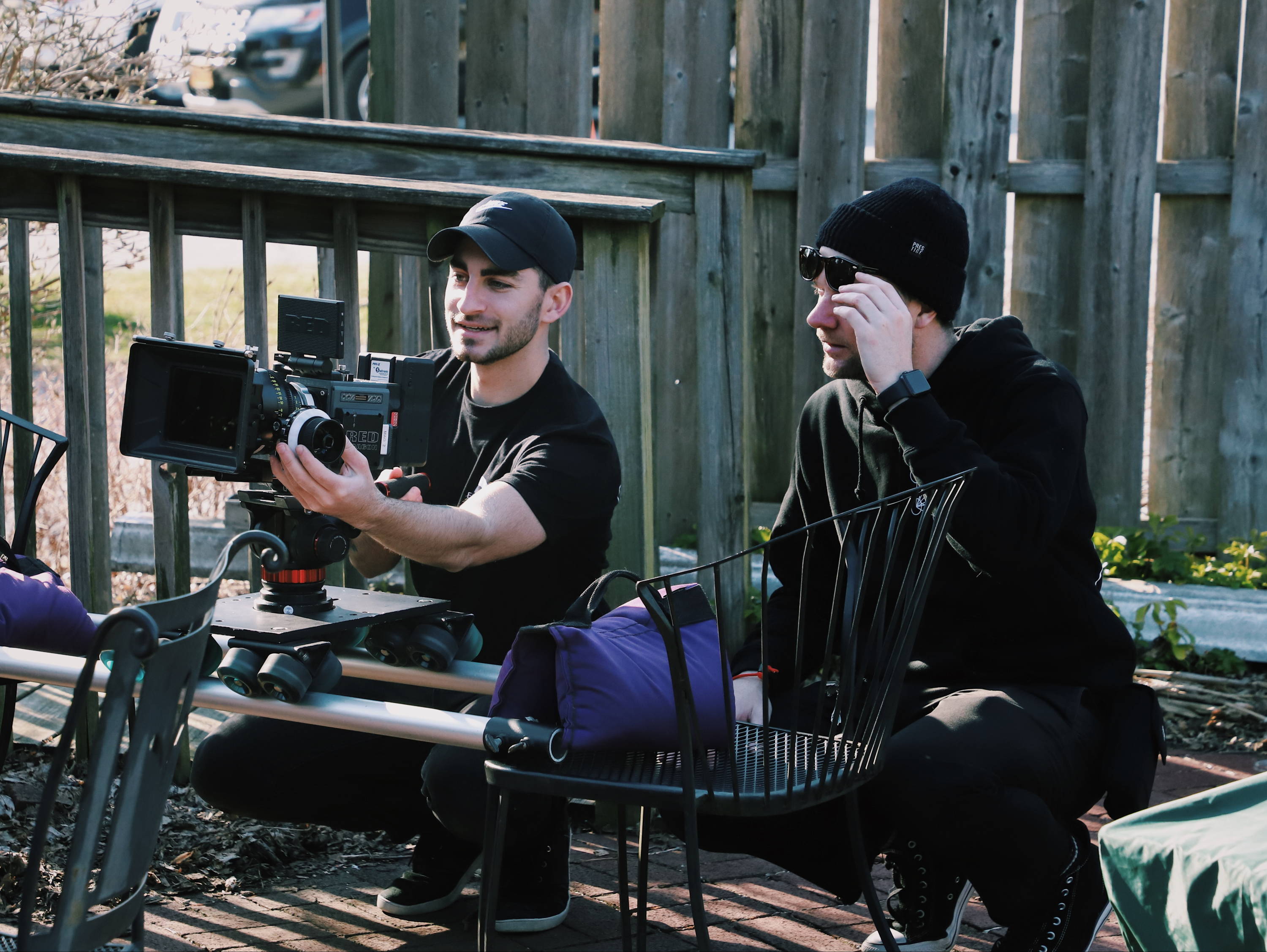 Throughout your career you've had the opportunity to film in 15 different states and even go as far as Beijing China. Which location was your favorite? Any memorable moments from any of your trips?
Beijing was an incredible experience. I was there for a month shooting a documentary with two friends I met in college and have since worked with a lot. We got to spend a lot of time just soaking up the culture and eating a lot of incredible food. One of the most memorable moments was hiking the Great Wall with all our film gear in 90 degree weather and nearly 100% humidity. It was insanely hot, but super rewarding! If everything works out, I'll be heading back to China in 2020 for a 6 week project that I'm very excited for!
Your work has been featured on networks such as Netflix, The Discovery Channel, NBC, and the New York Post. Amongst that work , Road To AirVenture - a film you independently produced, shot , and edited , was released on Amazon Instant Video. How did that feel?
Road To AirVenture was the first documentary feature I shot in my career. It was an incredibly validating feeling to get it distributed on a major network. When it comes to Amazon specifically, as long as you meet their quality control requirements, it's not too hard to get your film on there. But that small success has made me realize all the possibilities and I'm starting to dream bigger now because of it.
Are you currently working on anything new or exciting? Where can we expect to see you in the next 5 years?
I'm always working on new and exciting projects! I'm currently in the development stages of a personal passion project of mine, but I can't share anything just yet! In the next 5 years I hope to continue shooting bigger and better work. My biggest goal is just not to flatline in my progress. As long as I'm constantly improving, that's all that matters. Hopefully many more feature films are also in my future!
Do you have any tips or words of advice for filmmakers ( or artists in general ) who hope to follow in your footsteps?
A career in this industry is a roller coaster. You'll have very high highs and very low lows. You just have to remember that when it's low, it'll always go back up again as long as you stay on the tracks. And just because you're at a high point, it can and will fall, so don't slack off when things start getting easier. Try to ride each wave as long as you can. My favorite career motto is, "the more you work, the more you'll work." Basically, the point is that things will eventually snowball and it will start to get easier and easier the longer you keep at it.