If you're a digital content creator who's constantly making fresh videos and sharing viral stories, then you would definitely benefit from smartphone mics and audio accessories. Smartphones today are packed with astonishing video features that can compete with bigger cameras. Using your mobile device to film is the best way to create unique in-the-moment content and share it with millions of people across the globe in real-time.
Unfortunately, the audio quality on Androids and iPhones hasn't quite caught up with the video quality, which means that external mics are an important accessory. Using the right external mic can help you publish content even faster by allowing you to skip the process of editing low-quality audio. With a smartphone mic, you get to capture voices and ambient sounds crystal clear. Learn more about smartphone microphones and handy accessories to use with them, like windscreens and rigs.
Smartphone Accessories to Use with Your Microphone
Expand your mic's functions with accessories that eliminate unwanted noise and movements. You can purchase furry windscreens for outdoor shoots on a stormy day, rigs for mounting the mic securely and tripods for stabilizing shots, as well as additional lights, cables and adapters. For anyone planning to film a lot of shots in areas with background noise, a windscreen is essential. This accessory is a furry or foam cover for the microphone that allows the device to filter out unwanted noise. With the addition of an easy-to-use rig, you can stabilize the mic onto your device and use a tripod to keep the entire shot steady. When you bring these video-making essentials together, you can shoot awesome videos anywhere with your own mobile studio.
But the choices can be overwhelming, and it can be difficult to tell which equipment works well with one another. Cut the confusion by getting a smartphone video kit–a bundle of add-ons composed of every audio accessory you need. From a simple starter duo of a mic and muff to all-in-one sets complete with wireless mic systems, a video kit can improve the production value of any clip shot from a smartphone.
Use Recording Apps for Noise Reduction
While there are plenty of external devices that you can use to enhance your smartphone's audio quality, there are also a ton of great apps that you can take advantage of as well. The best part? Most of these apps are completely free to download. Noted is one great option that gives you several free recordings and noise reduction options. After a certain number of free recordings, you do have to pay to use the app's unlimited services, but it is a great way to give the app a trial run before committing. But, there are dozens of great options for you to try including Easy Voice Recorder, Otter Voice Notes and Snipback for Android.
General Recording Tips to Enhance Audio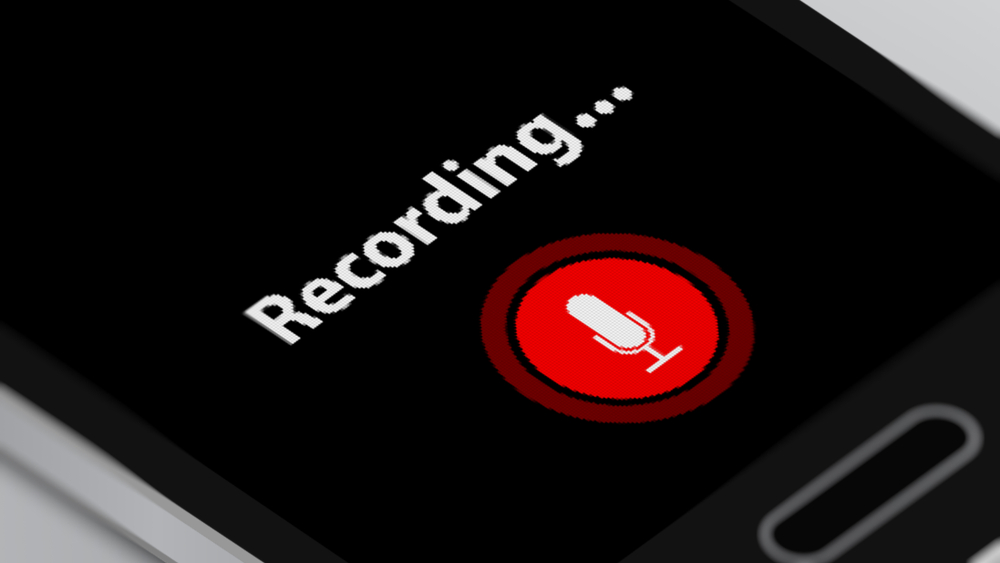 Test Your Recording Device 
Before you begin recording any audio for your project, it's important to do a sound check. Start your recording device, with any recording apps you're planning to use to enhance the quality, and speak or have your actors/interviewees speak at a normal volume for at least 30 to 45 minutes. Play the recording back to see if any settings need to be adjusted or if more background noise can be eliminated.
Try to Record Indoors When Possible
Unless you absolutely have to shoot audio outside, it's always best to capture sound indoors. When you're recording outside, there are many other factors that can reduce the quality of your audio. Wind can be detrimental to your sound and can also carry other unwanted background noise. Ideally, an empty room with carpet will work best as it can help reduce any echo.
Eliminate Background Noise
This recording tip may seem obvious to some, but it is really important to consider what types of sounds will be in the background of any given scene. Coffee shops and restaurants are some of the most difficult settings to shoot in because it's nearly impossible to completely cancel out all the different sounds. Carefully consider these shot locations and pick places that will have a minimal amount of noise.