Featured Voices: Jessica Norton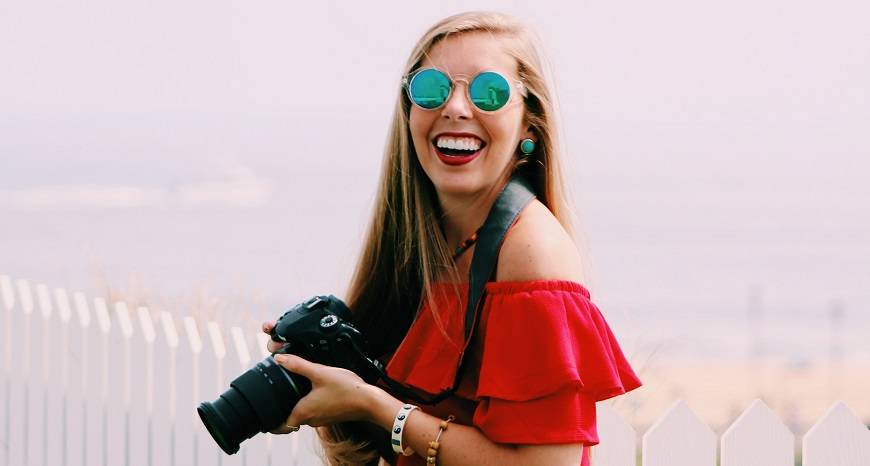 As part of continued efforts to share your mobile voice, we are introducing Featured Voices to help customers share their stories. To learn more about this initiative or apply to be featured, click here. 

This month's Featured Voice, Jessica Norton, is a MOVO customer, a photographer and entertainment reporter extraordinaire. While in high school, she started Camera By Her Side, a website and YouTube channel focused on interviewing musicians and Hollywood celebrities, as well as coverage of live concerts and events. This eventually led to work with numerous publications, such as Seventeen Magazine, The Huffington Post, Teen Vogue, and MTV News.

In addition to her work as a freelance entertainment reporter, photojournalist, and digital media marketing director, Jessica is currently pursuing an MS in Media Management at The New School in New York City. She found time in her busy schedule to join MOVO for a quick interview to share her story.
What inspired you to start Camera By Her Side?
I started Camera By Her Side when I was in high school. No local or online publications would let me contribute writing or photography because I was "too young." They couldn't pay me or give me credit until I was a college student, which was four years away at the time. I figured I should just start my own production company so that I could start working immediately on whatever projects I wanted to. At the time, blogging was fairly new and YouTube channels weren't very popular, so I was inspired to start experimenting with new platforms.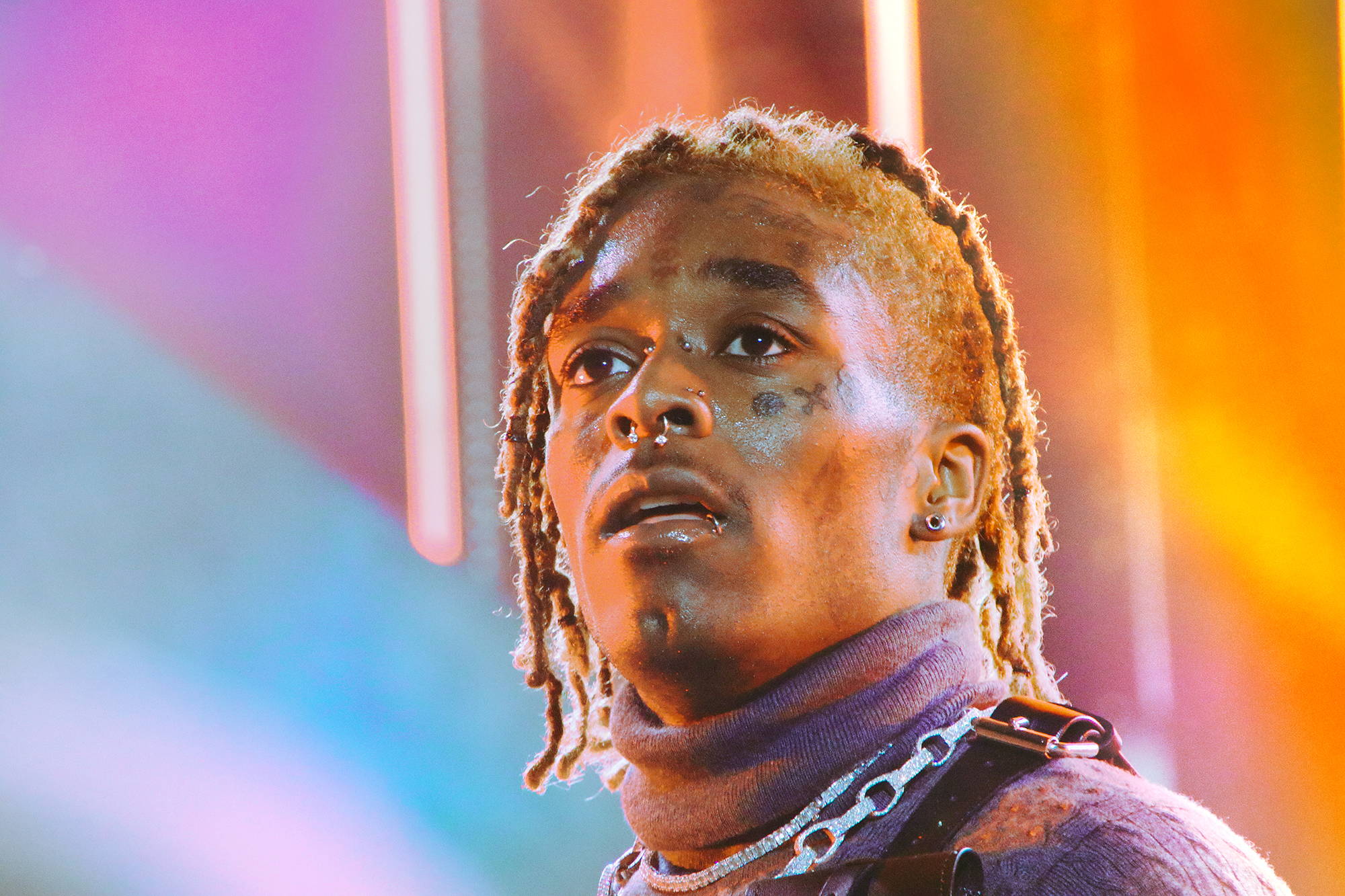 Lil Uzi Vert in concert. The "super colorful" photo perfectly encapsulates the photographer's style. Photo by Jessica Norton.
You've done a lot of coverage of concerts and other music related events. Is there something about them that really excites you?
My parents exposed me to a lot of different types of music at a young age and I was lucky enough to get to go to concerts and shows with them pretty often. My first real concert was Britney Spears when I was six years old. I was so enamored by the experience — the amount of fans in the arena, the cool merchandise, pyrotechnics, dance routines, costumes, Britney herself — that I knew that day, as a kindergartner, that I wanted to work in the music and entertainment world. And I am still ​totally enamored by concerts today. I am continuously amazed by live productions, from the onstage stuff to behind-the-scenes gigs, and I love getting to be there to capture live moments during the shows, backstage, and with fans.
Do you have a favorite concert or event you've covered?
I did live social coverage from the opening night of the Backstreet Boys Larger Than Life Las Vegas residency. As someone who grew up listening to and loving the Backstreet Boys, getting to be there opening night to report on it was really special. My videos, photos, and updates appeared across social networking platforms and even got a ​retweet​ from the Backstreet Boys' official Twitter account. The show itself was spectacular. I knew it was going to be good but I was totally blown away.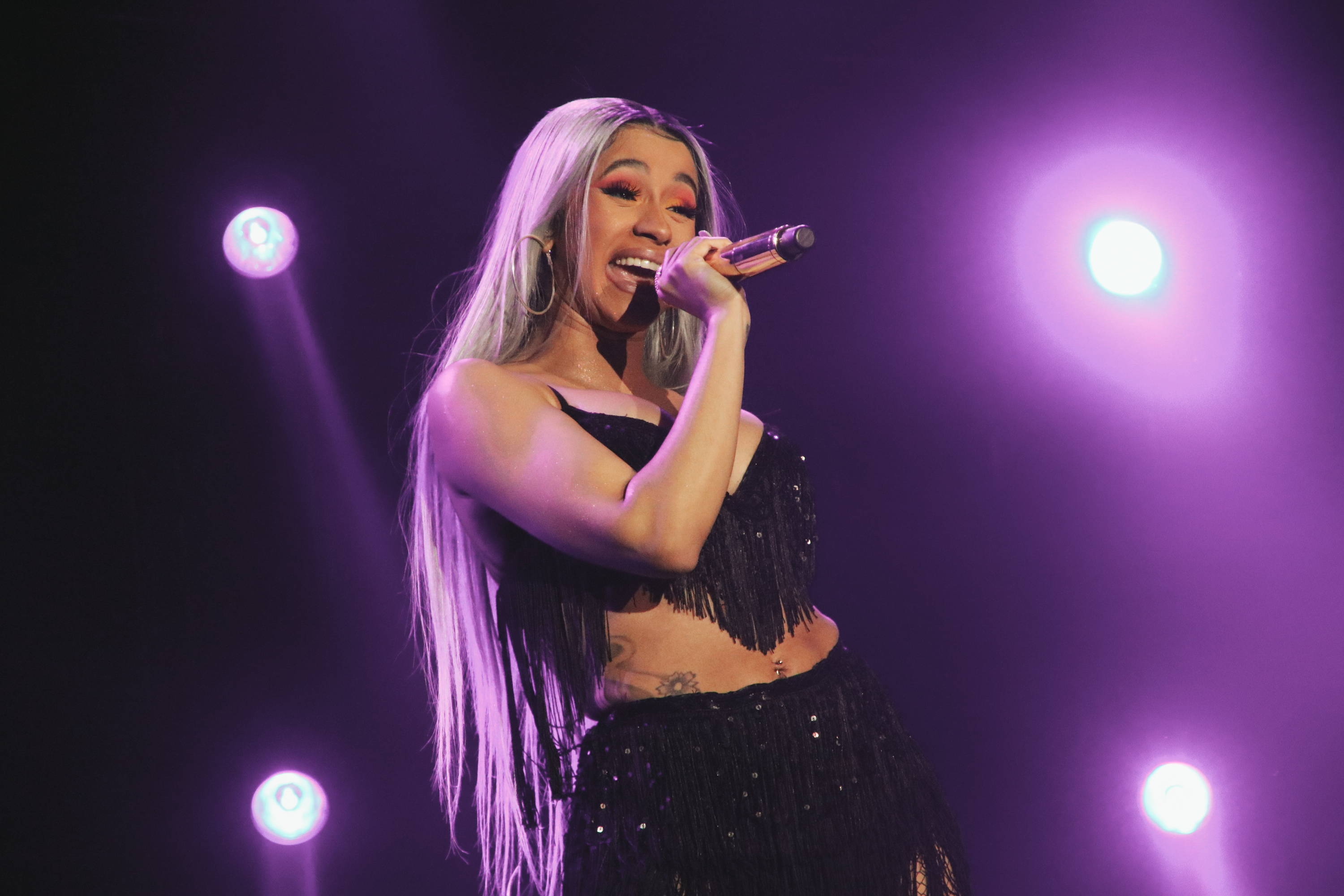 Cardi B in concert. Photo by Jessica Norton.
You traveled around the country with Warped Tour this past summer. How was that? What were your favorite (or least favorite) memories of that trip?
Getting to work on the 2018 Vans Warped Tour was an insane experience. When we weren't at the venues, I got to go out and explore a lot of places I had never been to before (Arizona, Texas, Tennessee, to name a few) and I even got to visit with family members and friends I don't get to see very often.
My least favorite part was struggling with technology. The generator of the RV I lived on for the summer was broken, so we had no power to charge our phones or any of my equipment (laptop, camera batteries, backup chargers...) through the night while driving to the next city. We'd spend mornings scouring the concert venues for outlets before we had to go out shoot and create content all day. Strong WiFi was also very hard to come by. It often took five hours to get a three minute video uploaded to YouTube.
How would you describe your photography style?
My photography style is SUPER colorful, ethereal, and a bit whimsical. I love enhancing or adding color into photos, whether it is by boosting the saturation or manipulating sections on Photoshop. My ​Instagram​ gives an accurate preview of my aesthetic: live concert photos, some nature shots, and a lot of rainbow gradients.
What camera do you use?
I use a Canon 80D and a Sony Alpha a5100.
Is there any additional gear that you can't go without?
I always, always carry extra SD cards. When I am going out to shoot video or interviews I bring a ProMaster LED120 Plus rechargeable light and a Rode VideoMic GO. Both are super light and compact.
I also bring my ​MOVO SVH5 Handgrip with me everywhere! I thought it would be helpful to use while vlogging on my Sony but I have actually used it a lot on my Canon as well. It's small enough to throw in my purse or camera bag and security never gives me a problem, especially when visiting places like Walt Disney World who don't allow extendable tripods or selfie sticks.
What are you currently working on? Are there any exciting projects or events coming up in the near future?
I will be graduating from The New School this year with a Master of Science in Media Management, so I am currently working on my thesis which will take over my life for the next few months. Outside of school I am a freelance entertainment reporter, photojournalist, social media editor, digital media marketing director, and I run Camera By Her Side.
Any tips for fellow photojournalists, reporters, or just general creatives out there?
My advice is to just do it. Whatever "it" is. Produce it, edit it, publish it, try it. Get a domain, create your portfolio, start a blog, post on socials, make a YouTube channel. It doesn't matter if you haven't been published somewhere notable ​yet, you need to start somewhere and you can start to expose yourself to the world on your own creative terms.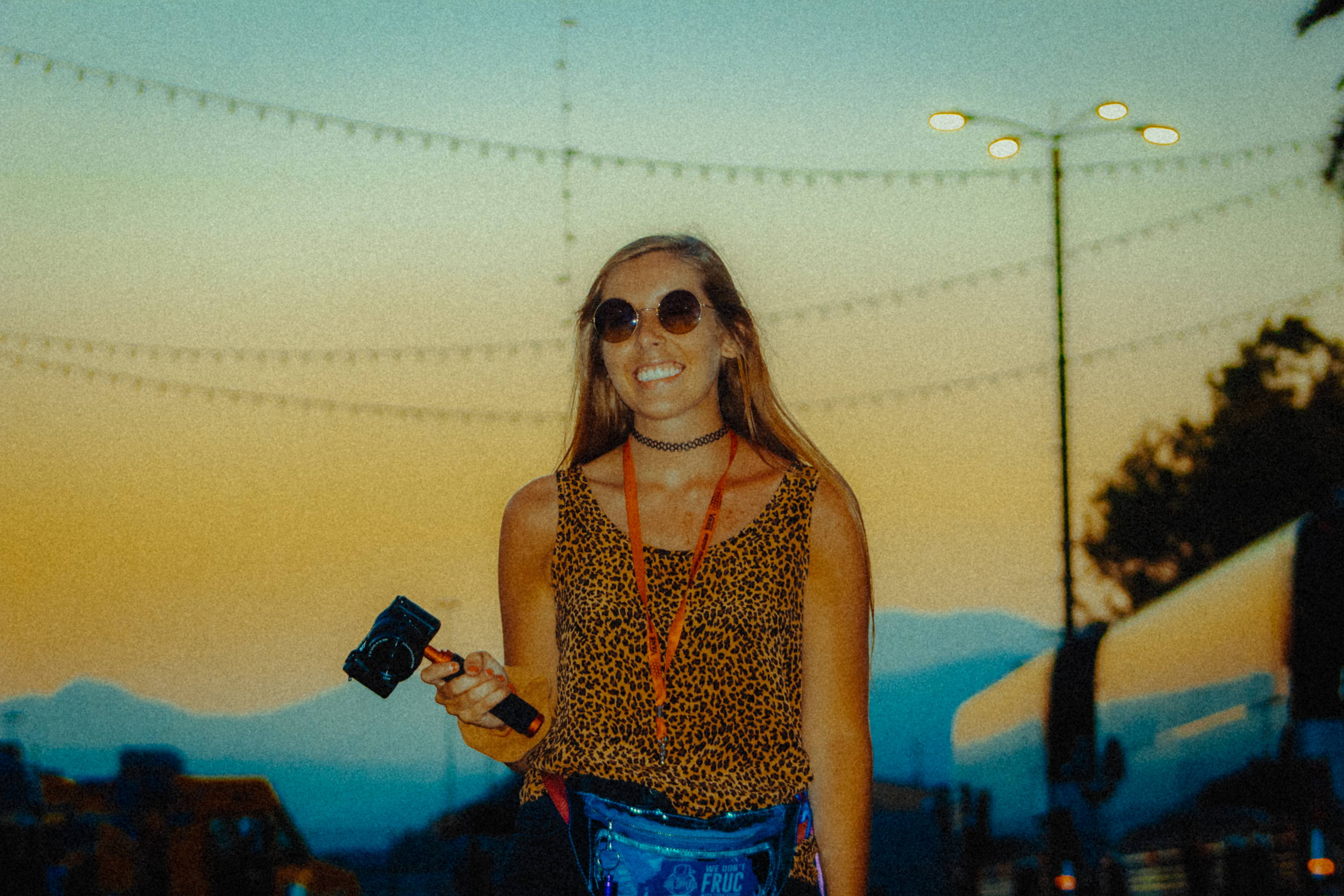 Thanks again to Jessica for being this month's Featured Voice. You can learn more about Jessica and see more of her work at her website, camerabyherside.com
If you'd like to be featured next, you can read more about Featured Voices and how to apply here.