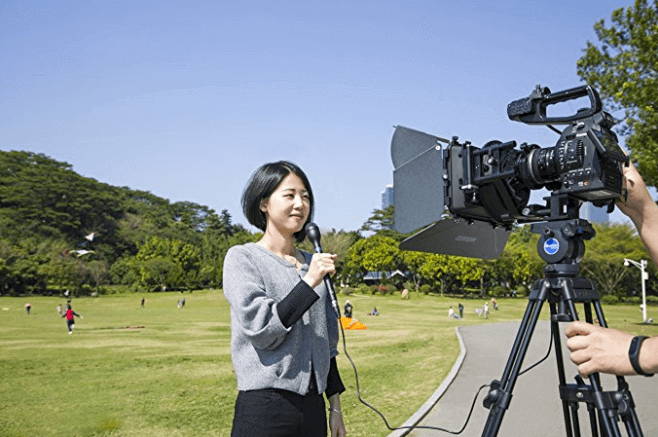 ---
---
MOVO Microphones
Professional and Innovative Audio Solution for Recording, Live Events, Interviews, and More. Improve your sound on cameras, camcorders, and smartphones. 
 
#1 in Smart Audio Options
While important, being loud and clear is not the only option. But it is nice to have that option with our microphones bundled with various audio equipment and enhancing accessories.
The origin of our name "MobileVoice", aka MOVO was designed to give you the option of being just as loud and clear as you desire. It is our desire to give life to your story.
SMALL, INVISIBLE, BROADCAST-QUALITY AUDIO
Great alternative to hand-held or stand-mounted microphones, lavalier microphones are one of the favorite audio choices for interviews, recording, and many other sound production needs.
Many people consider that lavalier mics are the same as lapel mics, which remain the popular option on the market, as you could easily clip the lapel to a tie or a shirt. However, recent designs of wireless lavalier microphones removed the wires, so that the mic can be hidden by hair, or a collar, etc.. If you want to hide your mic, make sure to check out these wireless microphone models and smart bundles.
Like most microphones, there are two primary polar patterns in lavalier microphones: omnidirectional and cardioid (or directional).
The

Omnidirectional lavalier microphones

can pick up a wide range of sound, so that the audio resembles natural sound. It is a great option for filming, broadcasting, live-event recording, and more.
The

directioanl (or cardioid) lavalier microphone

incorporates a tighter recording angle, which rejects off-axis ambient signal that can cause noise and feedback. This is often used in interviews and quiet recording environment.
If you need both options like many audio professionals do, consider the dual-style lavalier microphone systems like LV-6 Pro Grade Omnidirectional & Cardioid XLR Lavalier Condenser Microphone Set.
At MOVO we created our brand with you in mind. We are passionate about not only providing innovative video and audio equipment, (in addition to providing smart pricing), but we also believe in much more.
When you purchase from MOVO, a small portion of your dollars are added to our effort to collectively "Give Back". Many non-profit organizations struggle to produce video content to support their various missions to make the world a better place. Your purchase helps MOVO to provide FREE audio/video equipment to these orgranizations so they can record the great work they do and advance their cause.