The Brands Behind The SmartCine
Material choices, quality standards, and innovative designs have aligned Sevenoak and MOVO Photo for a strategic partnership that aims to provide high-quality and innovative video and audio equipment to customers all over the world.
---

Sevenoak, a professional imaging equipment manufacturer and the strategic manufacturing partner for MOVO products, specializes in developing high-quality and affordable camera rigs, stabilizers, microphones, and more.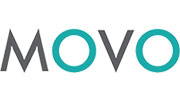 At MOVO Photo we are not only passionate about providing innovative video and audio equipment, but also about "smart pricing" - offering you the lowest costs bundled with the best products.
---
SmartCine is one of the newest members to our "smart pricing" family - enabling superior video production using your smartphones.
However, our mission does not stop there. We are motivated to give back to a variety of nonprofit organizations by donating MOVO equipment, so that we can aid them in sharing their stories. Part of your contribution in backing our SmartCine Kickstarter campaign will benefit the various nonprofit organizations that MOVO supports.