What Makes a Good DSLR Video Kit Part #1 - Tripod and Microphone
MOVO is the leader in creating innovative audio/video smart bundles (kits) that are compatible with DSLR cameras, camcorders, and even smartphones. By the numerous requests from our customers, we decided to share a few thoughts regarding the essential components that comprise a quality DSLR video kit.
For the purpose of simplicity, we will start with a basic kit and build up with a few additional essential accessories, as the list can just keep growing.
Basic Kit: Tripod + Wireless Video Microphone
TRIPOD – The first two accessories for a DSLR video are a solid tripod and a quality wireless video microphone. No matter how much confidence you have in the image stabilization, handholding your camera is not ideal when shooting a quality video.
Before you jump in to buy a tripod, think through the following scenarios, as they could benefit from different types of tripods: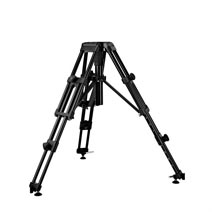 Conference videographer: Limited movement and stability calls for the solid heavy-duty tripods (floor spreaders)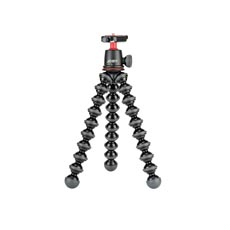 Travel Vlog: Movement calls for a light-weight solution that can easily be transported.
Wildlife and Action videographer: Smooth transition to follow the action throughout a scene calls for additional support and movement: Tripod + Gimbal Heads
WIRELESS MICROPHONE – The fact is it does not have to be wireless. However, the wireless systems have the obvious advantage of freedom of movement.
Two most common wireless systems are VHF vs. UHF.
VHF stands for Very High Frequency, and UHF means Ultra High Frequency. In the United States, these systems operate on different bands or ranges:
- Low-Range VHF (49-108 MHz):
49 MHz: typically used by walkie-talkies, inexpensive microphones

72 MHz: assistive listening frequency

88-108 MHz: commercial FM radio broadcast range
- High-Range VHF (169-216 MHz):
169-172 MHz: traveling frequencies used for quality wireless microphones, subject to various interference for the wide public usage

174-216 MHz: VHF television channels, much less likely to be interfered
- Low-Range UHF (450-806 MHz)
450-536 MHz: pagers

470-806 MHz: UHF televisions and quality wireless microphones, rare to receive interference
- High-Range UHF (900-952 MHz): licensing required


---
Next week, we will look at additional accessories and equipment that can bring up your video quality for exceptional visual and exceptional movement stabilization. Stay Tuned!