iPhone or Android Smartphone Filming Accessories You Need
Smartphones nowadays are equipped with amazing cameras, – amazing enough to catch movie producers eyes for filmmaking! You didn't hear it wrong. That's right, in fact in 2015 the movie "Tangerine" was shot completely using an iPhone 5 and won a Sundance award. More recently Steven Soderbergh's 2018 horror/thriller "Unsane" was shot entirely on smartphones!
If you are wondering how to shoot an award-winning video (or just a beautiful video) using your phone, you have come to the right place. The answer is fairly easy too – there are four critical components to considering adding to your phone:
A DSLR-quality lens

A good-quality stabilizer

Extra light source

A good microphone
We are going to go through each element and explain why they are important to your smartphone video quality. There will be individual product suggestions and also a few package options in the end, because they are much less expensive than purchasing them all individually.
The built-in lenses on recent iPhone and Samsung Galaxy series are really good. But you may want some extra capability to zoom, to distort, to capture a wide angle. And if you have an earlier phone, a DSLR-like lens would be a good investment.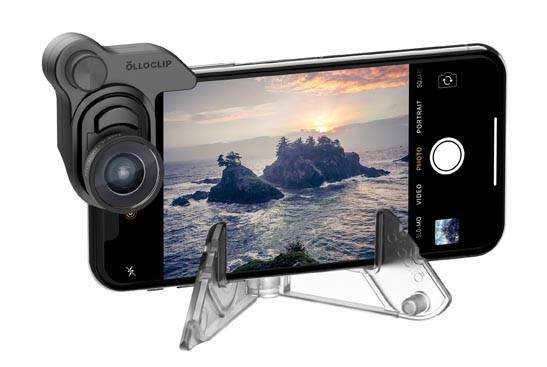 There are quite a few popular brands on the market such as Olloclip and Moment. They are a bit more high-end with an average pricing of $80 for their lenses.

Our budget pick is AMIR Phone Camera Lens. Their popular clip-on 3-in-1 kit is about $20
Shaky footage is the biggest challenge when it comes to smartphone videos. A smooth solution will increase your video quality dramatically. With choices like tripods and selfie sticks, you will be able to capture clear images. But in videography, movements sometimes cannot be avoided. To move while you shoot, you will need a gimbal stabilizer.
In general, a high-quality gimbal can be pricy and can cost you anywhere from $100 to $300. The high-end brand in this market is DJI OSMO.
We may be biased, but these stabilizers are highly rated on the MOVO website and therefore are our budget picks for you.
Smartphone Lighting Accessories
Lighting is an important element in both photography and videography. Unfortunately the built-in flashlight is just not good enough. While you may have an extra lamp to use for an indoor project, you will find the alternatives listed here work great to provide an extra lighting boost! LUMEE has special LED-light built-in phone cases, Taousa's clip-on pocket spotlight is small and easy to carry, but for more powerful, professional lighting, consider using the Movo VLL54.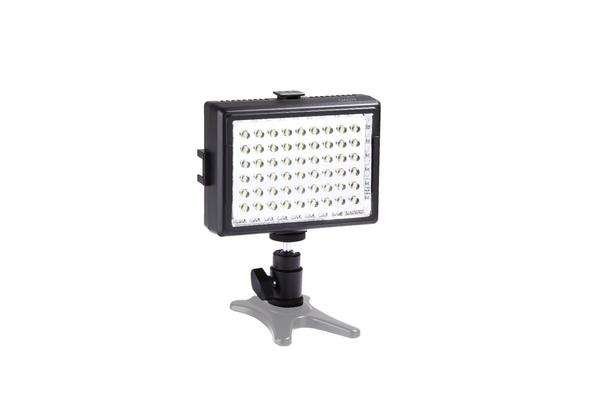 The 54 high-output LEDs on this pocket-sized panel will let you light up an entire scene, but still mounts easily to the cold shoe on your stabilizer grip.
External Microphones for Smartphone Video Recording
We cannot stress enough how important the sound quality is to a video. Just becuase our phones are created for communication, doesn't mean that the audio quality is professional. That's why some people overlook the audio issue and choose to use the built-in microphone. Big mistake. Too many times, we have seen videos with VO being produced in the post-production stage because the audio quality was muddy, tinny, washed out, or just wasn't loud enough. And the audio can really make or break a video.
Good news is we got this part covered! MOVO is known for providing professional-grade audio equipment, that include external microphones for smartphone video recording too!
Here are a few options that we love, that will give your great audio:
Smartphone Filmmaking Kits
Choices are good, but choices can be overwhelming too. Especially when you try to figure out whether everything will fit together well.
That's why we created a few versatile Smartphone Video Kits.
Some of our video kits are so popular that we cannot keep enough in stock. We are sorry about the inconvenience, but if you cannot find the one you are looking for, please contact us using the Chat box on the website or send us an email to support@movophoto.com
Smartphone Film Festivals
If you have leveled up your smartphone and are ready for a film/video project, you may want to have your movie showing on the big screen. Although it is a long shot to being accepted at Sundance Film Festival, like Tangerine was, there are a few "Smartphone Film Festivals" you may want to check out.
This is a popular festival in the US. Although the name indicates it is about iPhone videos, the majority of the videos are shot on Android smartphones. The festival is designed for artists to showcase their talent.
Toronto Smartphone Film Festival (TSFF)
This is probably the most popular festival focused on smartphone videos. It is a great resource for amateur filmmakers and is very affordable to join. The 2018 submission is closed.
This French festival is a huge celebration online. It is completely international and promotes filmmakers around the world.
---
Let us know if you're film using our kit or other accessories got featured anywhere. We would love to watch it!