MOVO Photo SmartCine Funded on Kickstarter
The First "True" Smartphone Video Studio Kit Funded in Seven Hours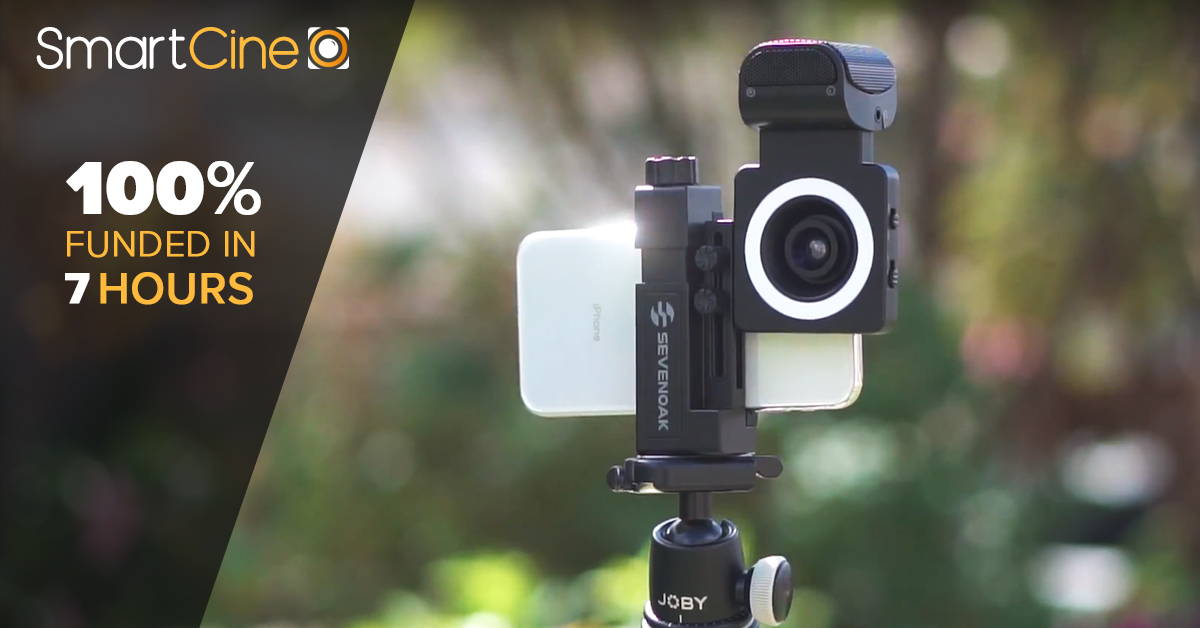 Los Angeles, California, September 26, 2018 – MOVO Photo, is proud to announces the world's first complete smartphone video kit, the SmartCine, is now on Kickstarter. The funding goal was reached in just seven hours, and has more than doubled in less than 48 hours!
Don't miss out on this innovative, next-gen, product! Get it on Kickstarter now to claim your exclusive Early Bird specials (offer is limited – first come, first serve).
The SmartCine is a strategic and collaborative project between MOVO Photo and SevenOak. Both are long recognized for their innovative visions and advanced engineering solutions for the litany of problems faced by today's smartphone videographers. In particular, the key difficulties of in motion stability, lighting capability, and audio quality. Unmatched by other competitive products, the SmartCine, delivers the first complete smartphone video studio kit capable of affordably squelching all those problematic issues.
"The increasing need for creating high-quality smartphone video for the on-the-go consumer was not being met," said Ben Halberstam, CEO of MOVO Photo. "Vloggers, travelers, new parents, almost everyone today engages in taking a vast amount of video to document our lives. While smartphones make it easy for us to take and share videos on-the-go, smartphones absolutely cannot keep up with the visual and audio demand for the quality consumers desire - especially when the videos are taken on-the-move or in a dark environment. It's for these reasons and others we decided to partner with SevenOak to create the SmartCine. It was my desire to pave the way for consumers to enable their smartphones to see better, hear better and move better."
To capture smooth and clear shots, SmartCine is equipped with an ergonomic smartphone grip, two advanced lenses, and a built-in three-level LED light ring. These features allow improved smartphone stability and always affords the perfect lighting.
To ensure professional sound, the SmartCine is available in two versions - with two different types of built-in microphone. The SmartCine Stereo uses a professional stereo condenser microphone to give you enhanced, all-around audio capture, while the SmartCine Wireless uses a wireless lavalier microphone for ultimate mobility and crisp sound quality.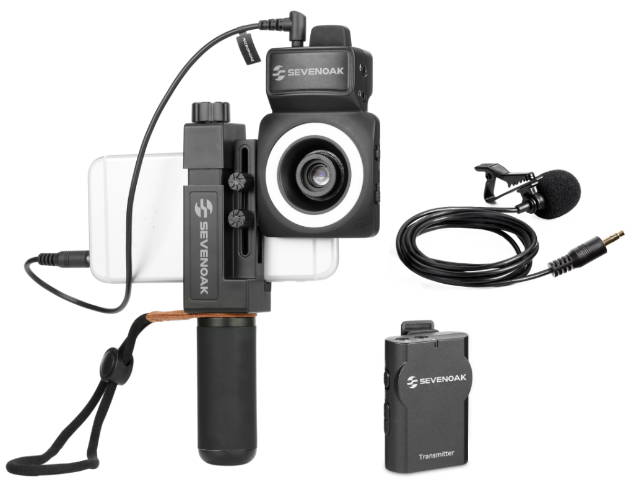 Both the Stereo and Wireless versions of the SmartCine are available now for pre-order on Kickstarter.
The Super Early Bird Specials were sold out in less than 30 hours. If you missed out on the Super Early Bird pledge level, make sure you get in on our Early Bird deals, which still have units available.
If you are serious about your smartphone video quality, be sure to check out the SmartCine Wireless Early Bird deals - the easiest way to record clear sound without ambient noise as far as 50 feet away!
For more information visit SmartCine on Kickstarter.