Love Your Pet Day - Get Inspired by the Comedy Wildlife Photography Awards 2018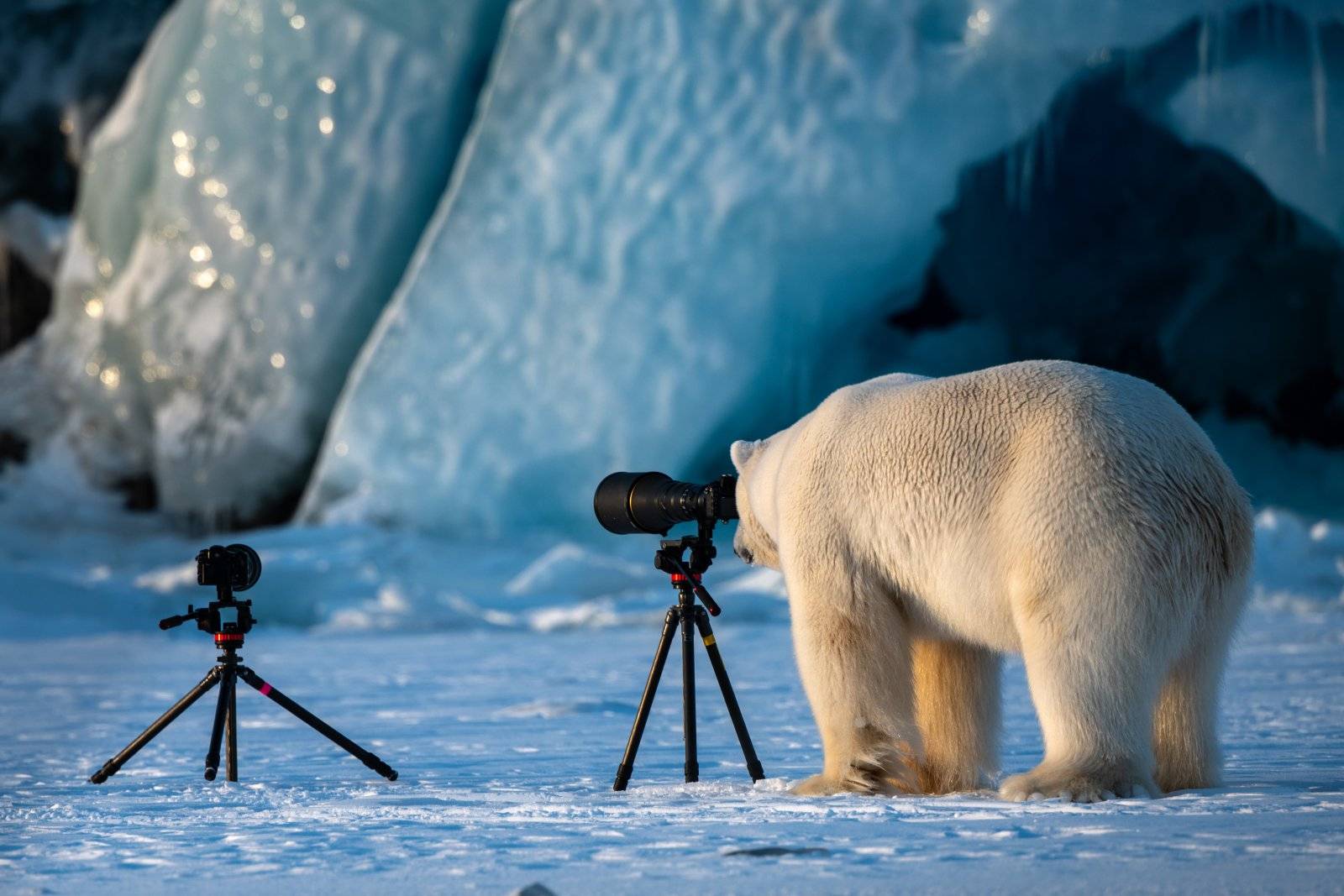 We may not have all had that special someone by our side for last week's ubiquitous holiday of love. If you were anything like me, then you'll agree there was no shame in curling up with the cat last Thursday night. But this week brings some cheer that the rest of us animal lovers can enjoy for some late-winter festivity: February 20th celebrates National Love Your Pet Day, a day to honor and cherish the creatures in our lives that really love us and always stay by our side (and not just because they'd starve to death if they didn't).
Sure, maybe our pets don't adhere to the holiday calendar. Maybe to them, every day is Love Your Pet Day. But that doesn't mean that they're going to object to those extra treats or an especially long car ride to the park. Our pets love to be pampered, no matter the occasion! That's why this holiday is just as much for you as it is for them; it is a day to celebrate the unity between pets and pet-owners alike.
So beyond the treats and trips, how can you celebrate your pet in a unique and meaningful way? Pet photography, of course! Not only can this be a useful and fun exercise akin to wildlife animal photography, but it can also encapsulate the vigor of your special rascal for ages to come. Let's look to the winners of last year's Comedy Wildlife Photography Awards for some inspiration.
Wildlife photography can be very tricky, but it can help you to master the perfect shot of your pet this holiday. Whether it's a polar bear with an eye for photography, the optical illusion of a rhinopeacock (the offspring of a rhino and a peacock, of course), or a very meme-worthy squirrel, these photographs perfectly capture animals at the pivotal intersection of wild and silly. My personal favorite has to be "Tango"; wouldn't you love to watch those bear cubs dance Ochos Cortados in tandem along the shore? I know I would.
You never know who's in control out in the wild, so while photographing apex predators can commonly produce some of the most thrilling images, it can also be very dangerous. Conversely, some of nature's smaller critters may produce their own category of cuteness, but these speed demons can be very hard to spot, and even harder to keep still for the money shot. For animals both large and small, patience and timing are everything. Some photographers utilize forms of bait, such as food or warmth, to lure animals to their desired position for the optimal shot. Others spend days, weeks or months getting to know animals in order to gain their trust and get more of an up-close and personal portrait. Whatever your method, the standard for animal photography is undoubtedly a quality telephoto lens.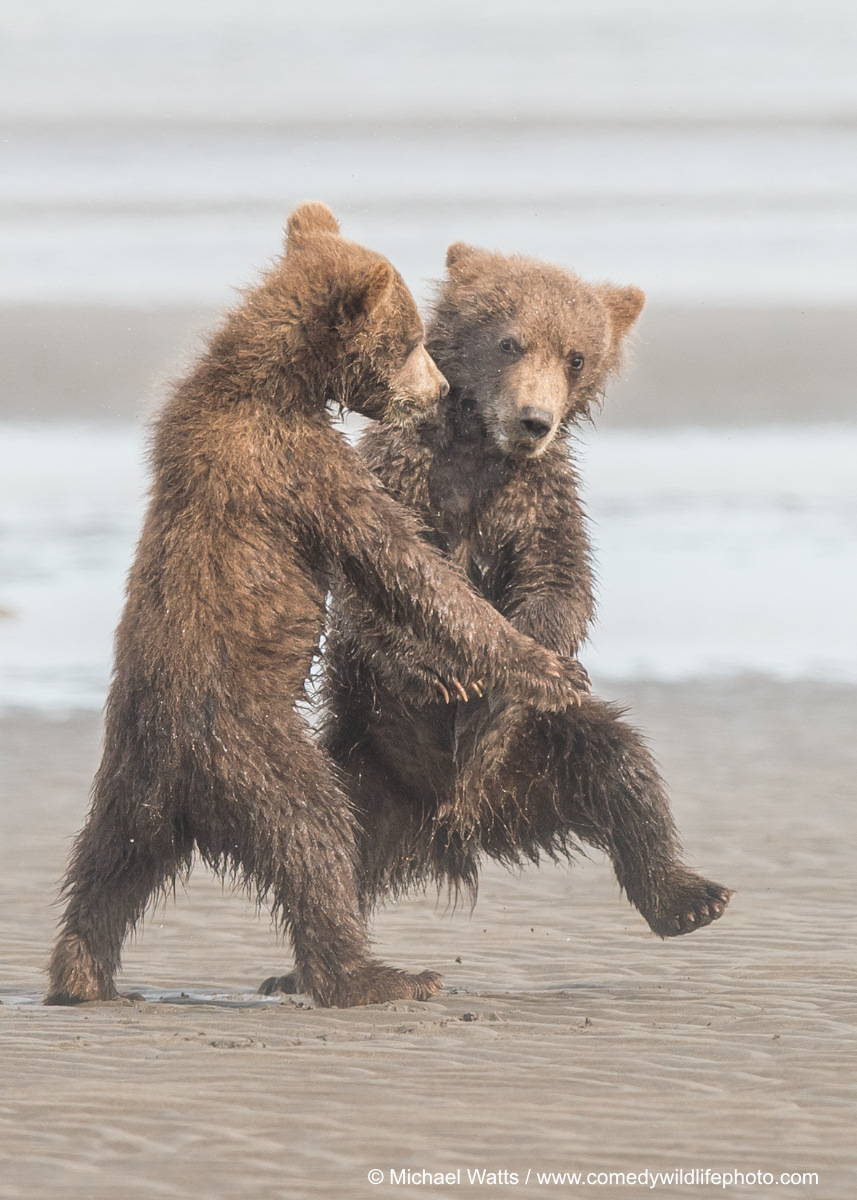 Utilizing a good telephoto lens ensures enough focal and physical distance from your subject that the animals are undisturbed, both you and the animals are safe, and the image can be captured in clear and focused quality. Check out these recommended lenses that fit your camera body.
In addition to the right lens, you need to account for the weight of your setup. Ironically, telephoto lenses and outdoor photography equipment tend to weigh quite a lot, and wildlife photography frequently forces you to hike into wilderness with all of your gear (no one said it would be a walk in the park!). Another essential for outdoor photography is an aptly weighted fluid gimbal head that can provide steady movement of your camera and lens, as this outdoor photography bundle, which includes a water-resistant, camouflage bean bag for additional support.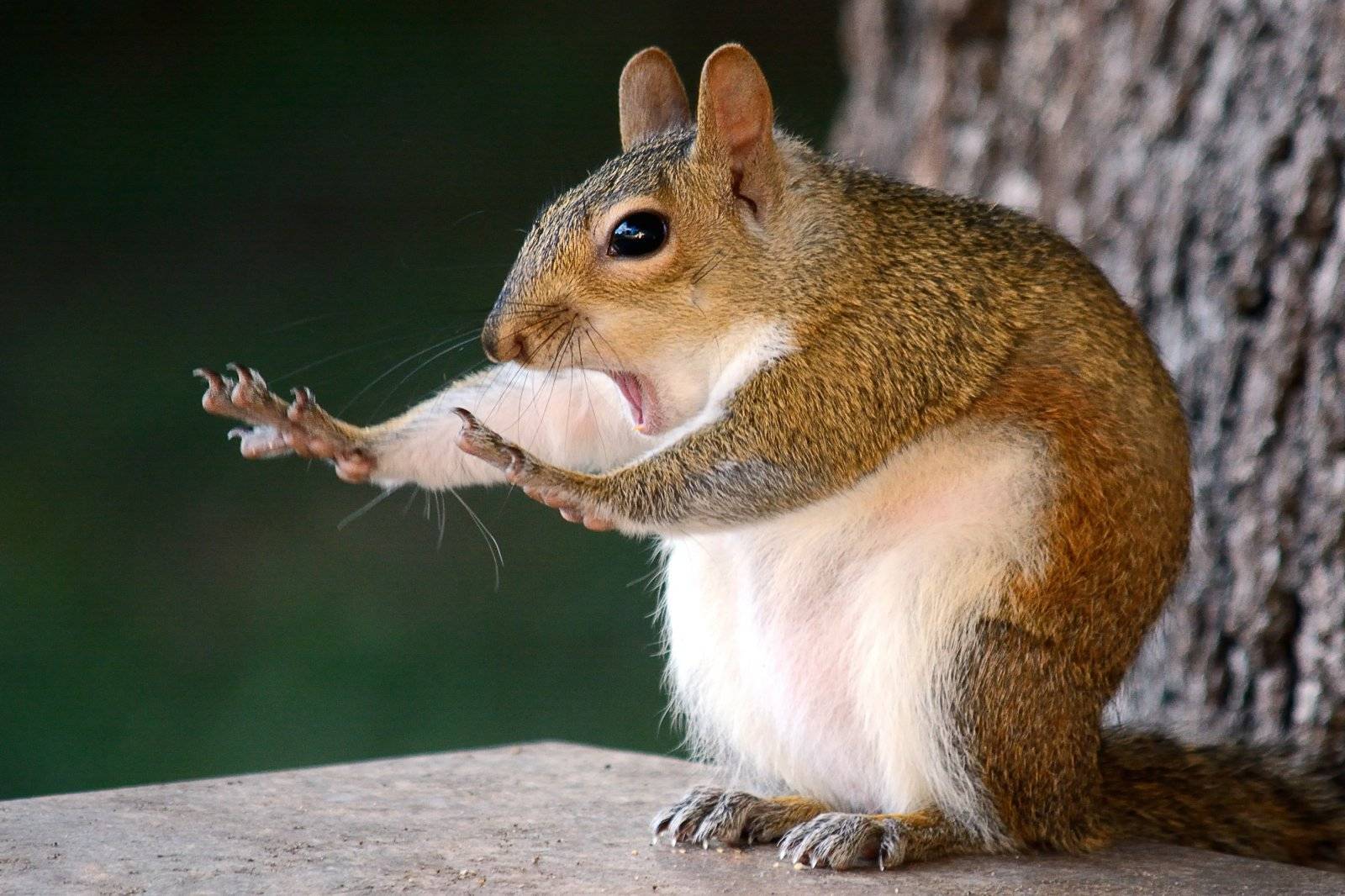 Hopefully your pets aren't as ravenous as the bears, sharks or even moose in the Comedy Wildlife Awards, but you can achieve the same style of animalistic silliness with your own little creatures, as long as you prioritize timing, and know the habits of your animal. If they're a scaredy-cat that isn't too used to the limelight, then pulling back a disguise with a hidden telephoto lens might be the best way to go. If they're more of a golden go-getter, then making a connection and egging them on with promises of treats or petting might get them in a photo-op kind of mood. No matter your methods, the virtue of patience will go a long way and will benefit you in the end.
Good luck pet people, and happy National Love Your Pet Day!