Best Gadgets for the New iPhones, 2018
It is just a few days away from Apple's September Event on Wednesday, September 12. Rumor has it there will be three new iPhones and a new Apple Watch Series 4 on the horizon.
While we are excited to see the improved LCD screen, better camera systems (almost guaranteed, right?), and faster speed, it's almost strange that there's no news about audio improvement. You're not the only one wondering why the sound quality of smartphones has not improved over time.
While we answered that question in a previous post (click here to read about it), today we wanted to share with you the most popular and best-rated gadgets for the new iPhones of 2018!
#1 Silly - but Highly Practical - AirPods Strap

I don't know about you, but I just can't keep track of where both my AirPods are. You can argue that I completely missed the point of wireless earbuds, and I agree. But this is a much better investment than having to keep buying new AirPods. Or yes, you can just buy Bluetooth earphones.
It is not only iPhones, but all smartphones are continuing to get larger. Some of them are just hard to hold in one hand. Lucky for us, Pop Sockets already have a solution – just put this collapsible grip on the back of your phone/case. There are hundreds of different styles and colors to choose from!
#3 Yes, We Can Sound Better

We recommend a few different external smartphone microphones in this article from a few weeks ago. But if you are serious about professional audio and video production on iOS, you should check out the Saramonic SmartMixer; the top-voted smartphone audio mixer.
This is not one of those sleeve wallets that increase your phone size by three times. The two below are both ultra-thin and can hold cards securely.
If you are going for the small-size yet big capacity for cards, money, and even keys, try Sinjimoru.
If you want something also to protect your phone (like a case), try Spigen.
To keep it consistent, since we started with the gadget for people (me) that keep losing things (AirPods), here is a wonderful accessory that can keep everything tracked and found – Tile.
It's a Bluetooth-enabled, water-resistant tracker that you can attach to almost anything that you don't want to lose accidently. You can use your iPhone to locate the Tile(s) and their attached items, or use Tile to locate your phone - even if it's on silent.
Designed as the complete smartphone video kit, SmartCine is a wonderful accessory for your new (or old) iPhone! Coming on Kickstarter 9/20!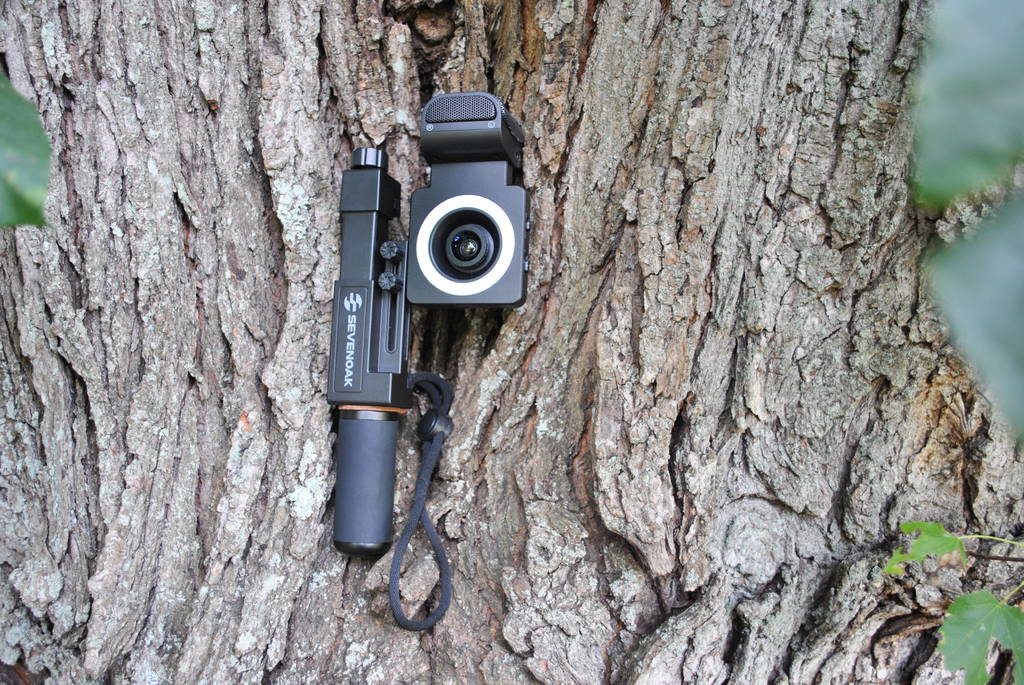 With just one tool, you will get a professional microphone, three-level ring light, two fantastic lenses, and a secure grip. This portable gadget gives you high-quality video with supreme convenience.
If you are interested in making videos with your iPhone (or smartphone), this is one of the must-have accessories to add to your collection.